We've visited Malaga twice, for one night in 2013 and for 2 nights in December 2019. It's a really nice city with a bit of a buzz about it and plenty to see and do. It's also a very walkable city, where everything seems quite close together, so we didn't use taxis or public transport at all. There is a metro system in Malaga, however, so if you prefer not to walk everywhere it might be an option. More information on the Malaga Metro is here.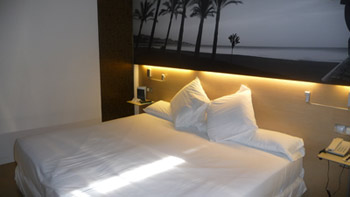 Malaga Hotels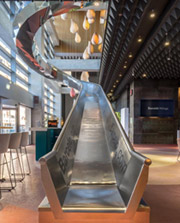 The first time we were there we stayed at the Barcelo Malaga Hotel. It's close to the railway station but only 10 minutes walk to the centre, so the location is good. It's a really nice hotel, very modern with a nice comfortable room, brilliant walk-in shower with jets, comfortable bed and pillows. It has a huge metal shute connecting the first floor to reception which is quite a unique feature! Private parking is available for a fee at the hotel, but we found free street parking available on Calle Ferrocarril just along from the hotel. We would happily stay there again, but the second time we were in Malaga we left it late to book and there were no good deals available.
We didn't have breakfast included in our deal, but there's a shopping centre more or less next door which has some cafes serving breakfast. Click here to visit Barcelo Malaga's website or click here to book a room, view lots of photos and read reviews by other tourists.

El Jazmin Ventura & Parking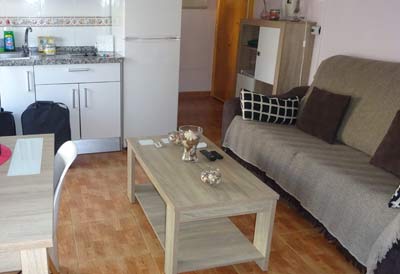 We stayed here on our second visit to Malaga in 2019. It's a nice apartment about 10 minutes walk from Malaga centre, so it's a great location. It's spotlessly clean and modern and has a small sitting area, double bed, bathroom with shower, and small kitchen area with hob and large fridge. Checking into the apartment and parking the car was a bit of a palaver however. We'd called ahead to let them know when we would arrive and waited outside the apartment for about quarter of an hour only to find that 2 women who came out for a cigarette were there to meet us! They must have seen us standing waiting but didn't think to ask if we were waiting to check in! Then they gave us very vague directions to the car park and told us to go to the garage with the brown door - well almost every garage on the block had a brown door! We tried a couple with no luck, and had to drive back round and this time asked one of them to come in the car with us to show us where to go. If you are using their garage be sure to have a torch with you because we were in complete darkness initially after parking the car. The car park costs 5 euros/day and you pay before parking. The check out process was very simple.


Things to see and do in Malaga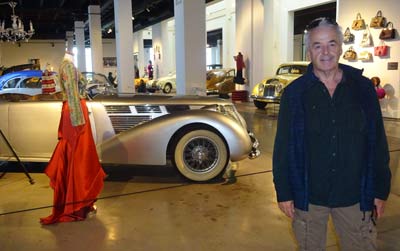 If you're in Malaga you must visit the
Museo Automovilístico de Málaga
which is a fascinating museum featuring 95 classic and vintage cars and corresponding fashion relating to the date of the car. It's really good value at 9.50€ and is open from Monday to Sunday from 10:00am to 7pm. Get more info at their website at
https://www.museoautomovilmalaga.com
. We really enjoyed it and the gift shop has some nice souvenirs at excellent value.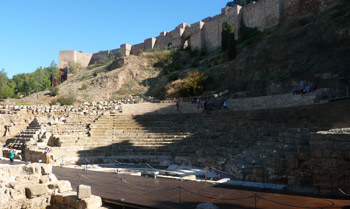 Malaga Central Market
(Mercado Central de Atarazanas) on Calle Atarazanas 10 is well worth a visit if you want to buy any fruit, vegetables, spices, meat, fish or local products. There are also several bars there so you can have a beer, glass of wine or sangria and have some tapas. We even managed to buy passion fruit which is incredibly hard to find in Spain.
Malaga Castle (Gibralfaro Castle) is also worth a visit. If you're feeling fit, take a walk up to the castle where you'll get great views over the city. It's not really strenuous, but it is a climb so if you aren't up to the walk, you can take a taxi or bus and walk down. Next to the castle, the Alcazabar and roman ruins (see right) are also of interest. As of 2019 it costs €3.50 for standard admission to the castle, €5.50 for a combined ticket to the castle and the Alcazaba, or go on a Sunday after 2pm when it is free.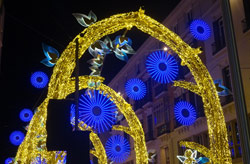 If you're going to be in Malaga over Christmas don't miss the famous Christmas lights on Calle Larios in the city centre. From the end of November until 5th January every year there is a light and sound show three times a night.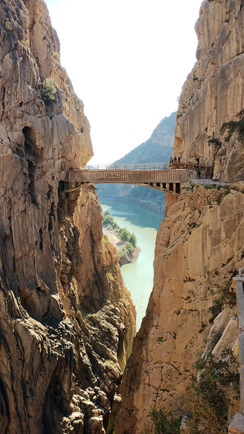 We haven't been, but there is a Picasso Museum in Malaga - get more info from their website.

If you like to walk you may be interested in doing the spectacular walk, The Caminito del Rey. It's a spectacular walk of 7.7km through a deep canyon, along a high, narrow path and should take 3-4 hours to complete. We wanted to do this in 2019 but unfortunately it was sold out, so it's on our list to do another time. It was formerly known as the world's most dangerous footpath as the path was in terrible condition, it has now been renovated and is perfectly safe. It will still be a challenge if you don't like heights, and some people claim that crossing the suspension bridge near the end of the walk is now the hardest part. If you have transport you can drive there in just over an hour from Malaga, or, if you prefer, there are many tours daily which include bus transport from Malaga, or you can arrange your own travel by bus or train. Visit their official website for more information and you can also select the date and time you want to walk, and book tickets online.

Bars and Restaurants in Malaga

There are so many restaurants in Malaga you'll find that you're spoiled for choice!
For our first lunch in 2019 we fancied something different so went to Noodles & Go on Calle Granada 27. It's nothing fancy and we weren't expecting too much but had a delicious lunch. We shared spring rolls, which were very nice, and chicken Pad Thai which was delicious. There were lots of veggies in it, nice flavours and just enough chicken. We asked for it spicy and it was just right. Would eat there again if we were in Malaga. Visit their Facebook page for more information.

We kept up the Asian theme the following lunchtime. We'd passed Pitaya (Calle Compania 28) the previous day and were intrigued by the menu. From talking to the waitress we found that the restaurant was a French owned franchise whhich was started by an ex contestant of Masterchef who had lived in Thailand, so our hopes were high. We shared a Thai red curry and a Bo Bun Thai which was a cold dish with beef, noodles, lemongrass and nice flavours.  They were definitely not authentic Thai, specially the curry which had a strong spice (could have been cumin) which made it taste totally unauthentic. It was however very tasty and when we tried not to think of it as Thai, just as Asian it was very enjoyable. Visit their website for more information and to view their full menu.

For dinner one night we stopped off at Zulaica on Calle Caldereria 4 for a drink and landed up eating there. There was a nice ambiance and service was friendly. We shared the most delicious Russian salad (with prawns and tuna and no cold peas - the best I've ever had) served with bread and crackers, mini burger and chicken skewers. The chicken skewers were a bit bland, but the burger and salad were very nice.

Our other dinner was at Ciao Italian Restaurant on Calle Granada 33. It was very busy so service was a bit slow and not particularly friendly, but the food was very nice. We ordered a bottle of Prosecco (Valdo extra dry) which was very nice and to eat shared a caprese salad and a pizza. Both were tasty although they brought them both together and we'd expected to get the salad first. No big deal.
Some useful sites about Malaga:
Click here to book great value hotels in Malaga, view photos and read reviews by other tourists
Time Out Malaga
- Lots of stuff about Malaga, including shopping, restaurants and bars and tourist information
The Guardian - Malaga
- Useful article from The Guardian on Malaga

Trip Advisor
- Reviews from other travellers and a useful forum
*Note: Prices quoted above were accurate in 2013-19